Cortell announces the signature of :86400 to the CoreBIS APRA governance and reporting application.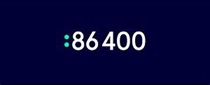 Cortell announces the signature of :86400 to the CoreBIS APRA governance and reporting application
:86400, Australia's first smart bank, provides customers with the help they need to feel on top of their money. :86400 are the first digital bank in Australia to launch to the public.
CFO Belinda Hogan states "being a neo bank, :86400 are all about leveraging new and leading-edge technology to deliver customer value and business insight. This ranges from giving customers predictive insights into their spending behaviour, to allowing the collation of customer bank accounts across multiple institutions.
Just like our customer value driven software, we want state of the art technology solutions in our back office that support the business to scale efficiently and effectively, and we see CoreBIS as just this solution. We are excited to work with Cortell who are an Australian based company that have won multiple global awards, and who are aligned with us in providing technologically advanced solutions."
James Corner, Product Manager of CoreBIS states:
"the vision of what :86400 are embarking on is truly remarkable, and their delivery to date has been nothing but impressive. CoreBIS' 21st century approach to regulatory reporting and governance aligns nicely with the foresight and delivery expectations of :86400. Cortell are very excited to be working with such an exciting new bank in the Australian landscape".
---
About Cortell Australia
Cortell is a Business Performance Management practice that helps customers improve visibility, transparency, accuracy and efficiency for all aspects of the business performance management and decision making cycle. We have developed invaluable expertise in many industry sectors over the years delivering on premise and cloud based solutions. Our projects leverage the IBM Business Analytics range of solutions including IBM Planning Analytics (TM1), IBM Cognos Analytics, SPSS and the Watson range of applications. Our consultants have delivered hundreds of solutions to organisations in all industry sectors & functional areas.