Cortell welcomes Nutrien Ag Solutions onto the CoreBIS APRA governance and reporting application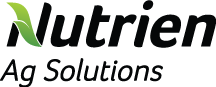 Cortell welcomes Nutrien Ag Solutions (Nutrien) onto the CoreBIS APRA governance and reporting application
Nutrien Ag Solutions is an integral part of the Australian agricultural industry. They have generations of experience making them experts in a range of different farming areas, including precision farming services, marketing livestock and wool, agricultural services, water, finance, insurance, merchandise, and real estate.
As part of the Canadian-based Nutrien Limited group, Nutrien Ag Solutions is globally backed, but will always be locally focused as they support farmers to feed and clothe the population across the world.
In the course of its business, Nutrien provides seasonal financing to its customers. As such, APRA recognises Nutrien has two Registrable Financial Corporation (RFC) entities that are required to comply with APRA reporting standards and guides.
Eileen Tan, Financial Controller of Nutrien states:
"We are now moving forward with Cortell's CoreBIS application to ensure all our obligations are met in a governed and streamlined way, and look forward to working with CoreBIS."
James Corner, Product Manager of CoreBIS states:
"We are excited to help and support Nutrien navigate their way through the challenges associated with APRA reporting. The CoreBIS platform will provide the controls, governance and assurance they need to manage and streamline the process end to end"
NUTRIEN represents another significant customer engagement for CoreBIS as it expands further into the RFC market. CoreBIS continues to provide innovation and value add solutions to market participants across Banking, Insurance, Superannuation and RFC entities.
Nick Potts; Director of Cortell:
"With Mutual Banks, Neo Banks and RFC's leveraging the CoreBIS platform CoreBIS continues to demonstrate the benefits that are delivered to Financial Service organisations both small and large. Every client has similar challenges, they need to reduce risk, improve governance and streamline the process to release pressure on the people performing such functions manually"
---
About Cortell Australia
Cortell is a Business Performance Management company helping customers improve visibility, transparency, accuracy, and efficiency for all aspects of the business planning and reporting cycle.
Recently, Cortell was awarded both the IBM Global Business Partner and Australian Business partner of the Year 2020 for Analytics and AI. Our consultants have delivered 1000+ solutions to 500+ companies in all industry sectors and functional areas.
CoreBIS is a dedicated solution developed to address the complex world of Regulatory Governance and Reporting for the Banking, Insurance, Superannuation and RFC entities within the Financial Services sector.