Cortell welcomes VOLT Bank to the CoreBIS APRA governance and reporting application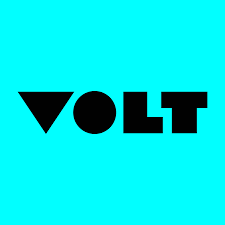 Cortell welcomes VOLT Bank to the CoreBIS APRA governance and reporting application.
Helping people to be better off is what VOLT is all about. Volt began with the aim of doing things the right way. To try and reverse or replace some of the ways of doing things that had become normal. They want to offer genuine transparency and straight-forward experiences for their customers.
Elvio Bechelli, CFO of Volt Bank, states "helping people to be better off means creating services, experiences and solutions that really do help. It means changing the way things have been done to provide better ways of doing things. Cortell, through their CoreBIS application, is one solution that will help VOLT achieve a better way of doing things in the back office, and we look forward to a strong working relationship with Cortell".
James Corner Product Manager of CoreBIS comments "VOLT are a very exciting prospect in the new banking world. Their thought leadership and innovative approach to addressing traditional banking opportunities means they are well placed for success, and we look forward to working with VOLT on this successful trajectory."
VOLT is a 100% digital bank, who were authorised to carry on banking activities in 2019. CoreBIS with its innovative approach to Regulatory reporting and Governance, helps prepare small, medium and large entities as APRA moves towards its new APRA Connect platform.
VOLT represents another significant customer engagement within the neo banking space for Cortell with their regulatory reporting and governance application CoreBIS.
CoreBIS is a dedicated solution developed to address the complex world of Regulatory Governance and Reporting for the Banking, Insurance and Superannuation entities within the Financial Services sector. CoreBIS provides a seamless transition for all clients onto the APRA Connect platform.
---
About Cortell Australia
Cortell is a Business Performance Management practice that helps customers improve visibility, transparency, accuracy and efficiency for all aspects of the business performance management and decision making cycle. We have developed invaluable expertise in many industry sectors over the years delivering on premise and cloud based solutions. Our projects leverage the IBM Business Analytics range of solutions including IBM Planning Analytics (TM1), IBM Cognos Analytics, SPSS and the Watson range of applications. Our consultants have delivered hundreds of solutions to organisations in all industry sectors & functional areas.